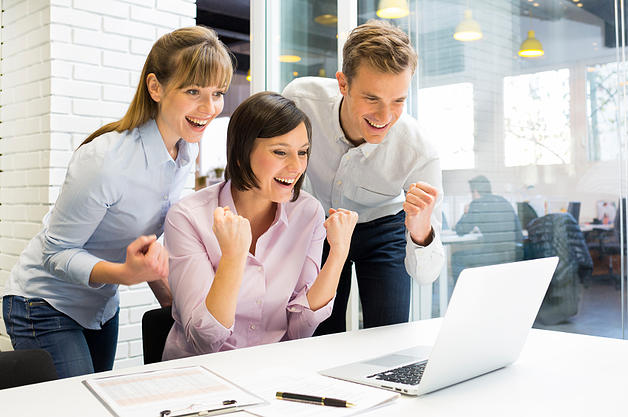 The thought of purchasing a new server can be overwhelming for small businesses. Add dated software, service interruptions, outages and communication issues to the mix and you've got some serious issues facing companies each day.Often small business may not be aware that most of their IT related problems can be solved with Small Business Cloud Services.
Cloud Computing
For many, cloud computing is the cost-saving solution to these issues. More small businesses are realizing the benefits of the cloud. However, migrating can be just as daunting for some small business executives, but it doesn't have to be. With a little planning and prep work, cloud migration can offer many rewards including: scalability, cost-efficiency, higher application performance, as well as improved backup and security. The increased benefits of server storage and network reliability, as well as virtual desktops and use of mobile devices can offer enormous savings.
With that in mind, here are 8 steps to take when preparing to migrate to the cloud.
1. Users & Applications
How many users are there in the organization and what applications are they using? This will aid in the decision of choosing which cloud platform makes the most sense.
2. Software Licensing
Do you have current or soon to expire software? Check what you have in place and what additional software might be needed to make your business current and efficient
3. Internet Connection
The internet, a crucial part of accessing cloud services, typically needs to have additional network devices, equipment and communication mediums installed within the network infrastructure to ensure availability. Making sure that your internet is redundant, whether it's two lines, a hardware solution, or a back-up line, ensures your access to services and applications in the cloud.
4. Maintenance Costs
Are the costs internal? Are they outsourced? Are they part of a service? Find out when these agreements will expire to help and if it is a contract that needs to be cancelled.
5. Service Level Agreements
Make sure that you understand what your current internet, hardware and software service level agreements are and what you will need in the future.
6. Security Risk
What are the current risks in the organization? Determine if a move to the cloud will alleviate those risks. A majority of small businesses quickly learn the cloud provides a more secure and stable environment.
7. Archive or Delete
Cleaning up shared files and content that is no longer relevant to your business will help to produce a much faster migration. Fewer files equals a quicker transition with little down time. It's important to identify relevant content and understand how it is being used and will be used in the future.
8. Hardware & Software
Evaluate whether or not all existing scanners, printers and all internal applications are cloud compatible.
At VyonCloud, we help clients determine the plan that will work best for them, whether it is the Application, Business or Complete Cloud solution. We work with a variety of small to mid-sized businesses providing support through our step-by-step migration process enabling businesses to transition seamlessly with limited down time. With little effort, executives are realizing the switch to the cloud offers huge benefits for their businesses leaving them wondering why they didn't migrate sooner.
---