Connect To Your Cloud Server From An Android Tablet
Instructions on how to connect to your cloud server from An Android tablet.
1. Tap the Google Play Store icon on your tablet.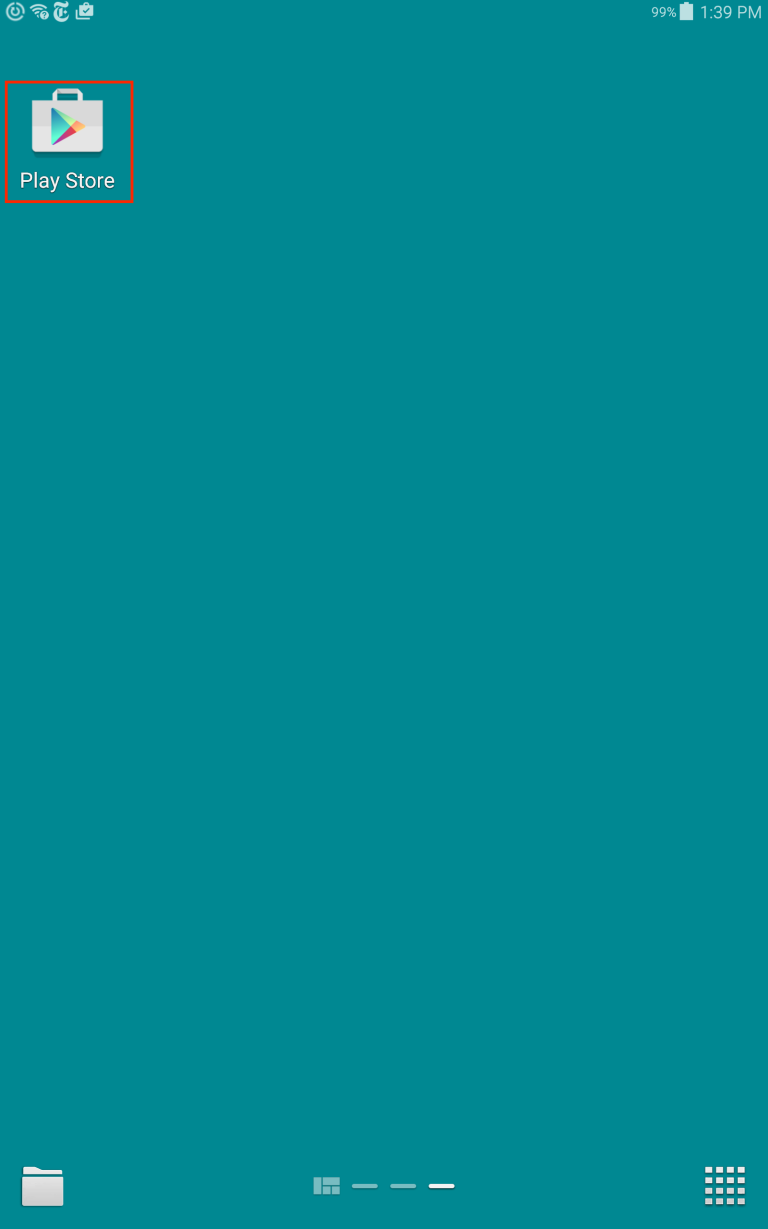 ---
2. Search for Microsoft Remote Desktop.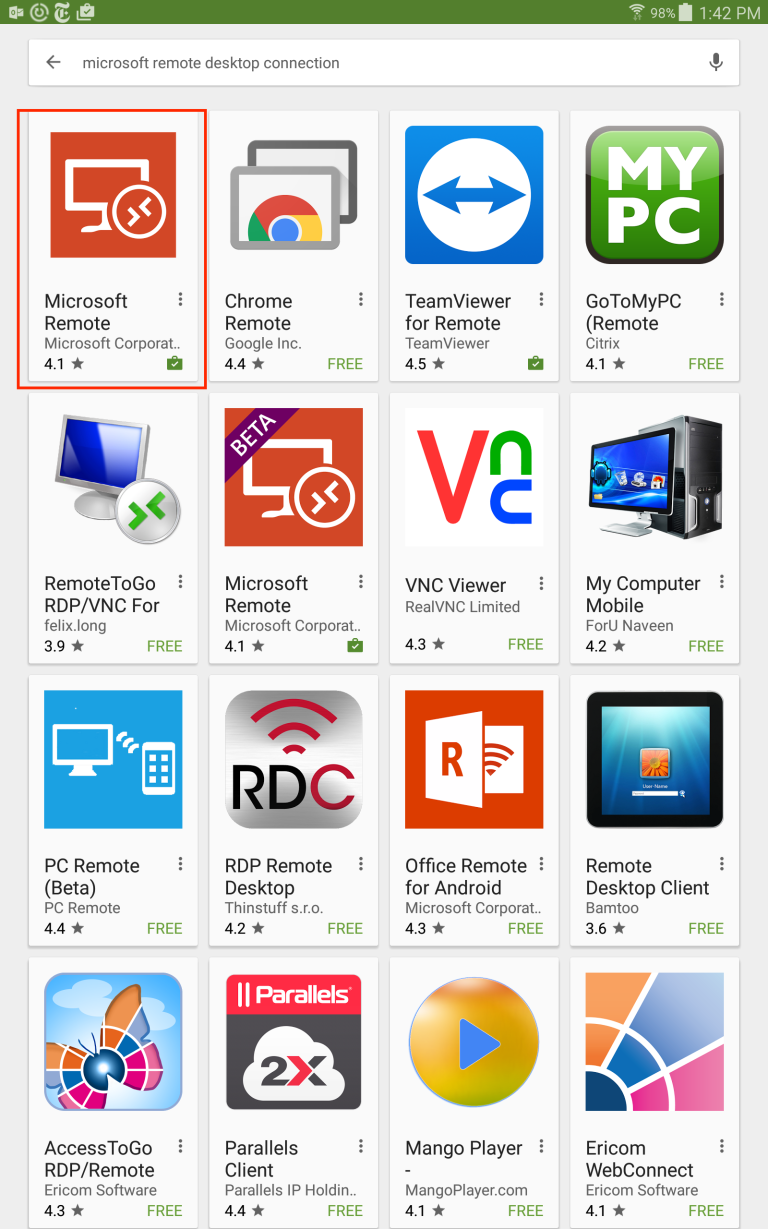 ---
3. Tap Install. Then Accept.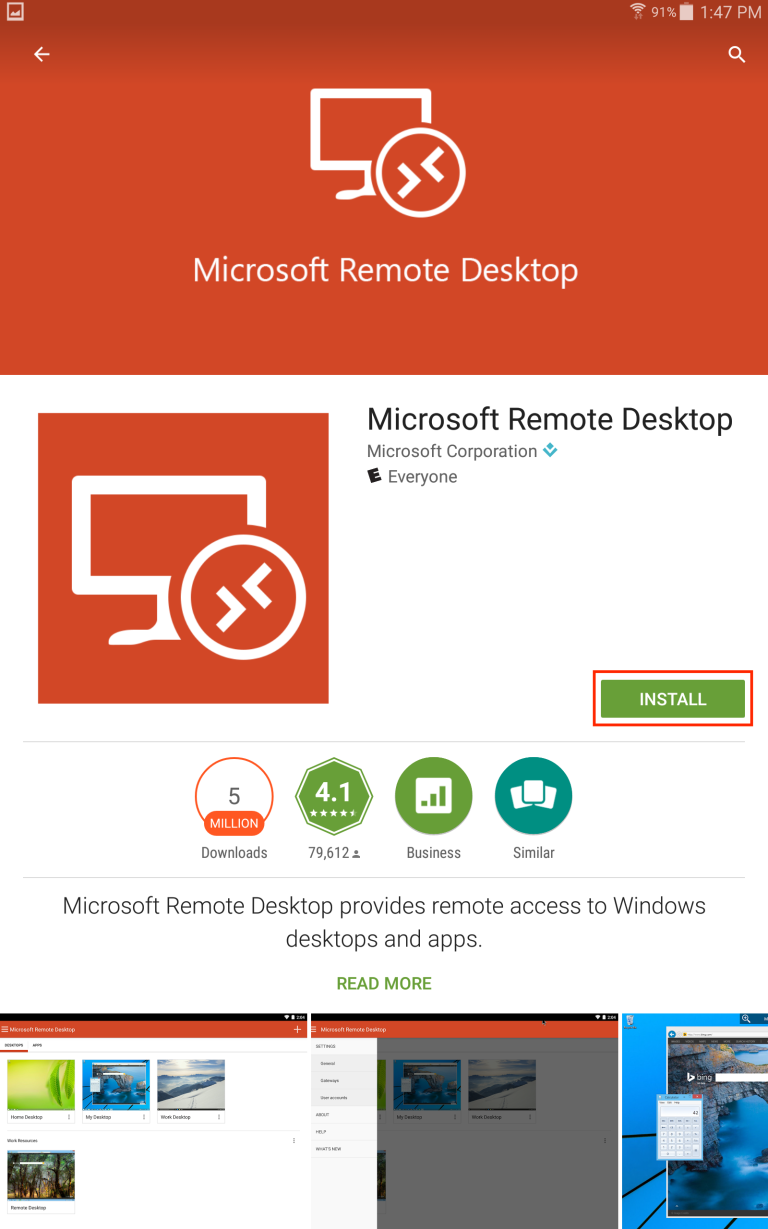 ---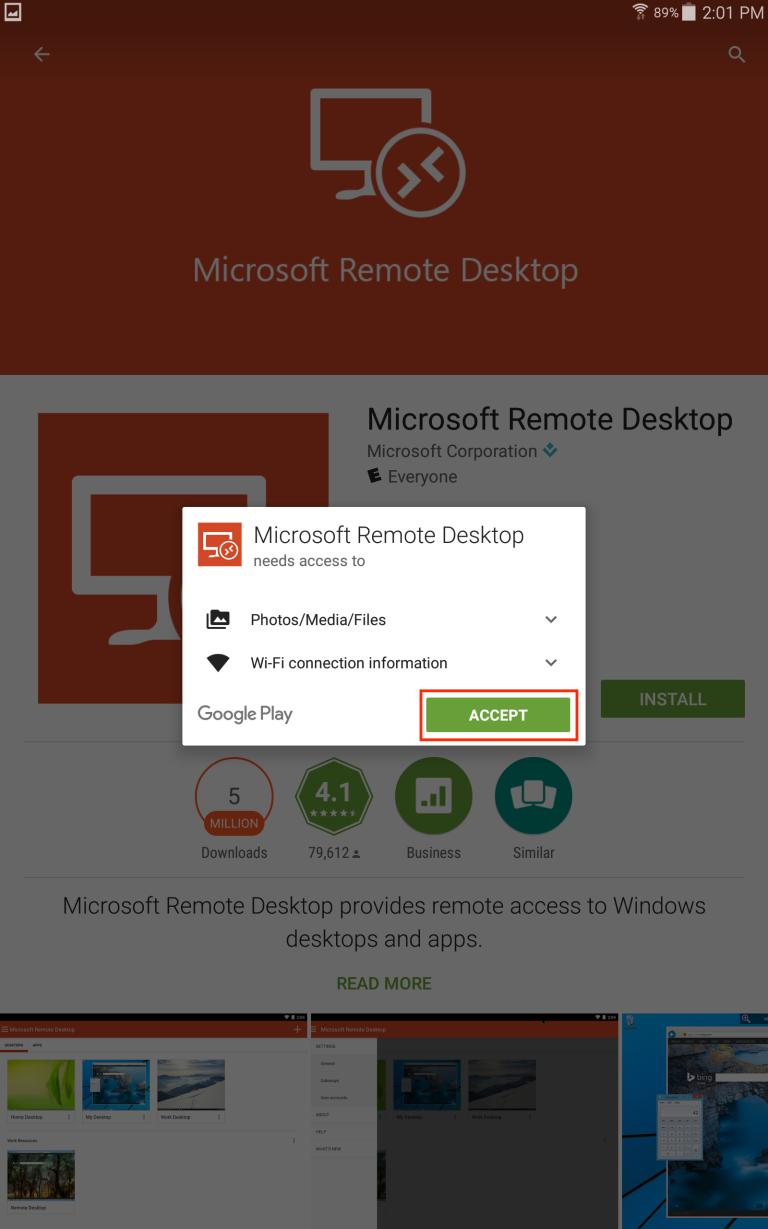 ---
4. Tap Open. Then Accept.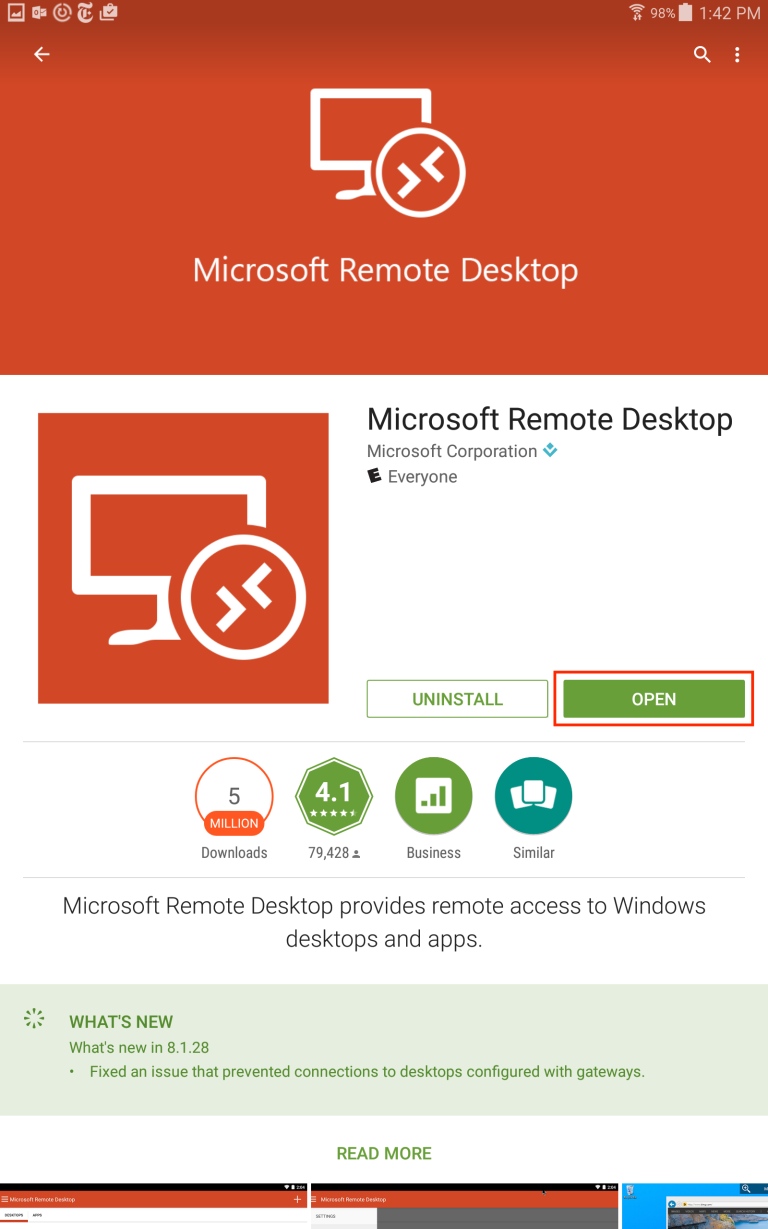 ---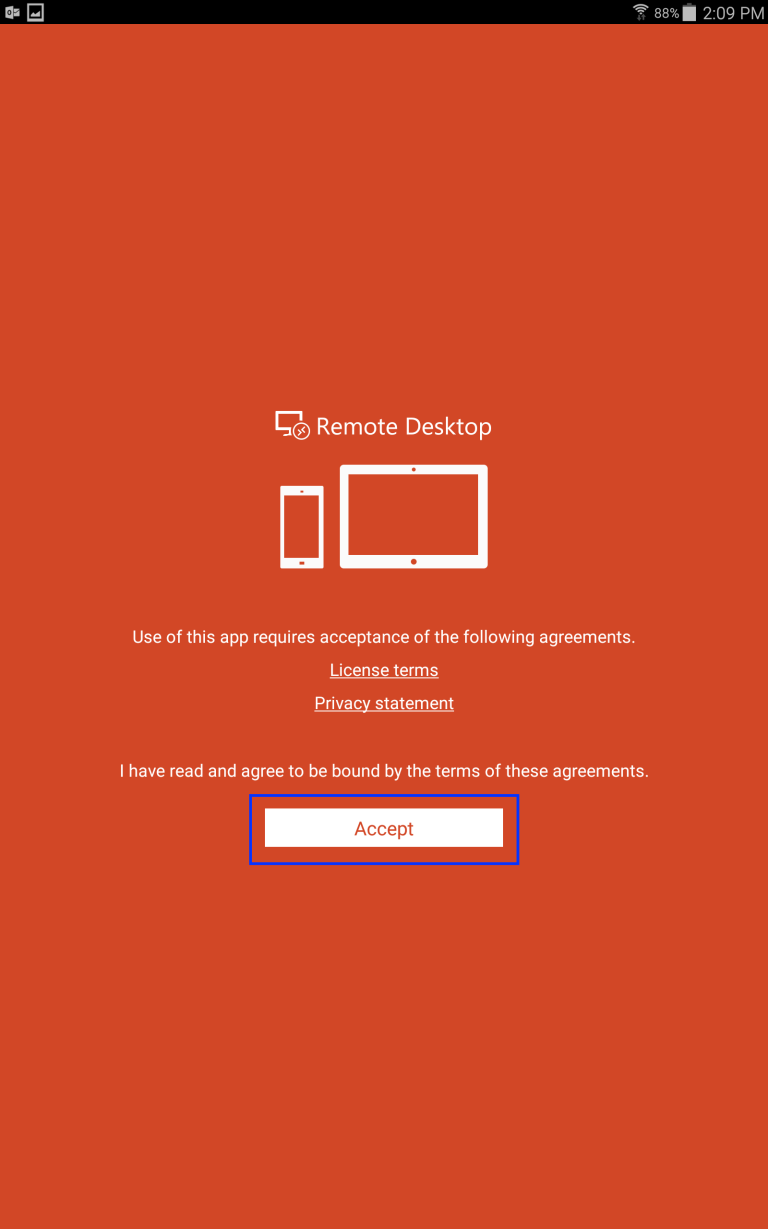 ---
5. Tap the Plus button.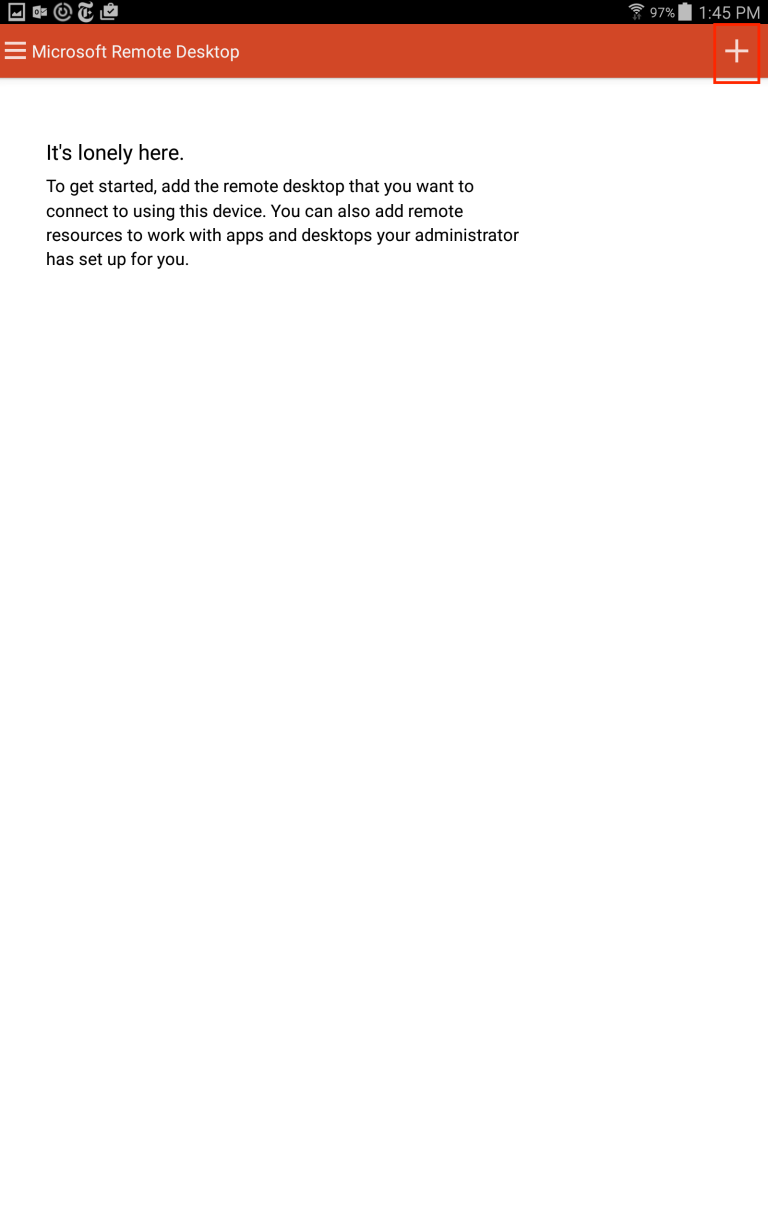 ---
6. Tap Remote Resource Feed.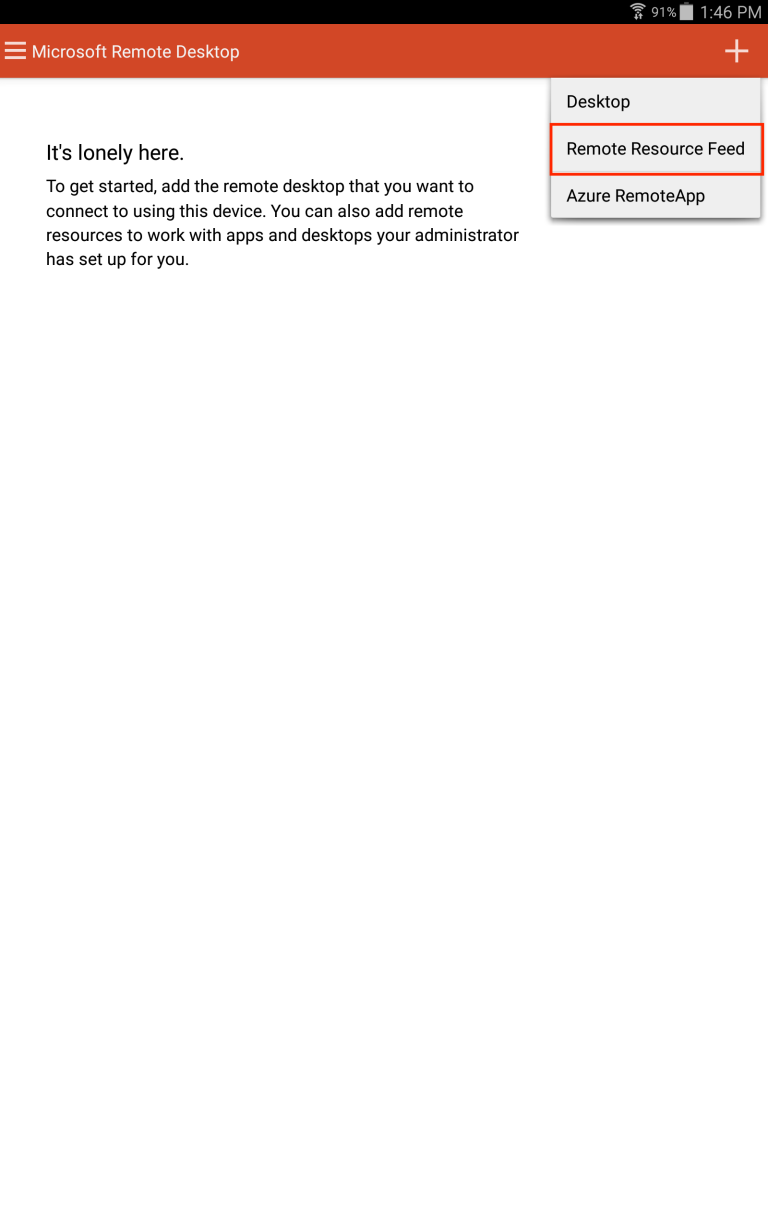 ---
7. In the Connection URL field enter the following URL:
https://login.vyoncloud.com/RDWeb/Feed/webfeed.aspx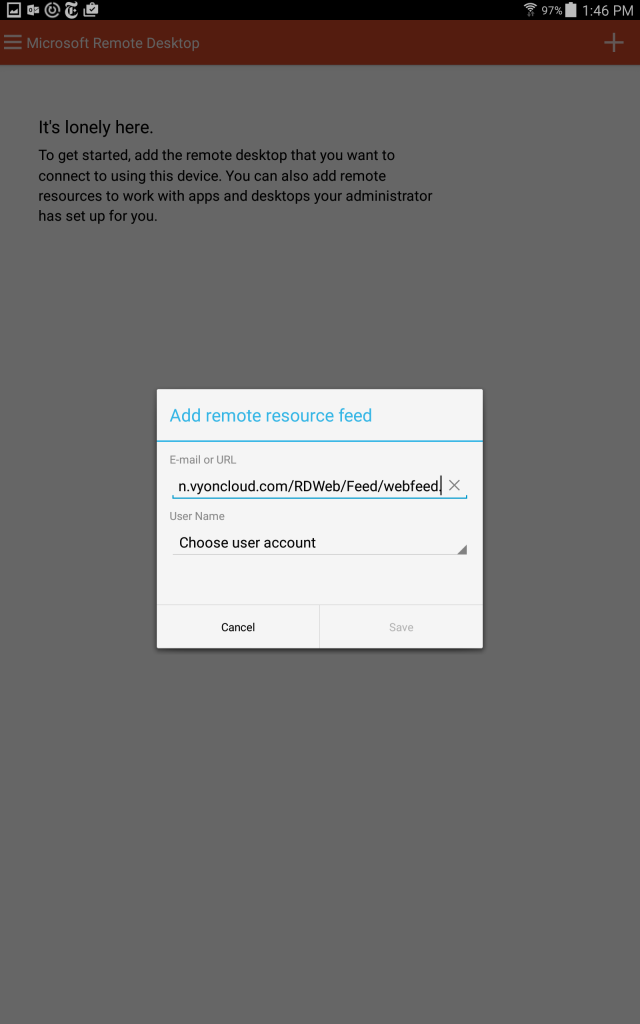 ---
8. Tap choose user account, then add user account. Enter your username and password that was provided in the welcome email and tap save.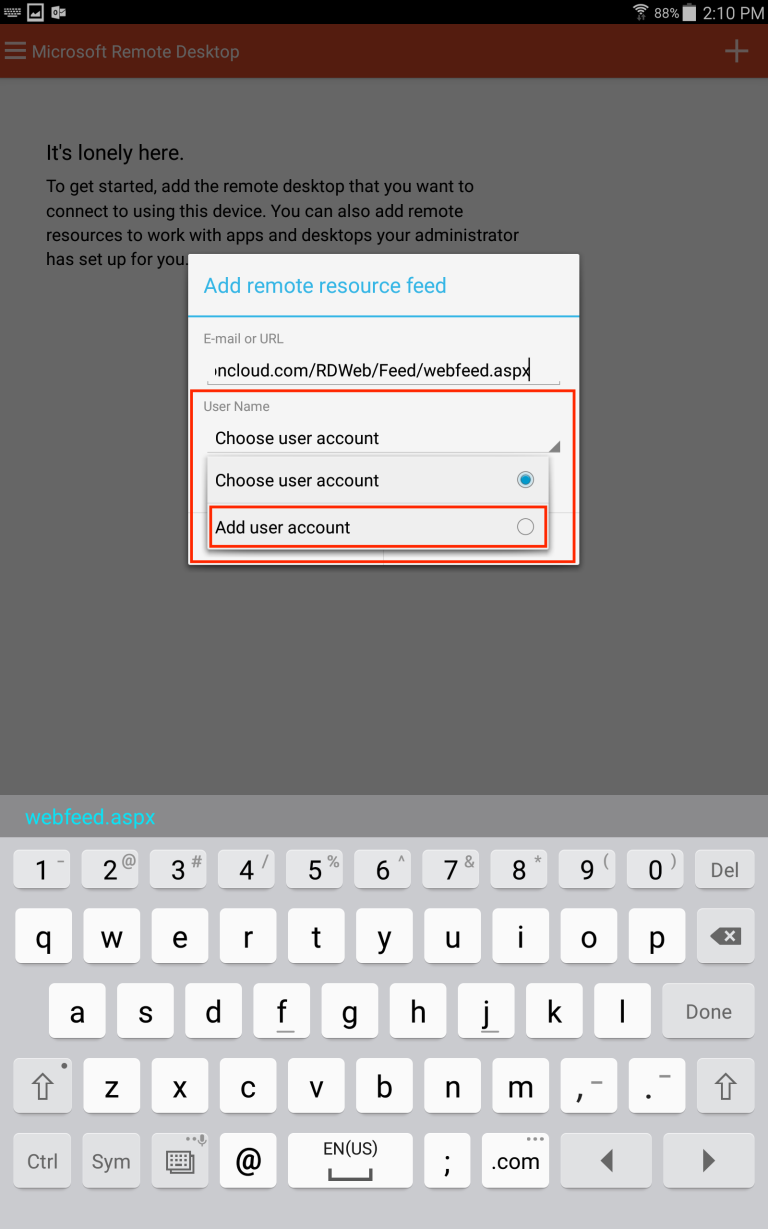 ---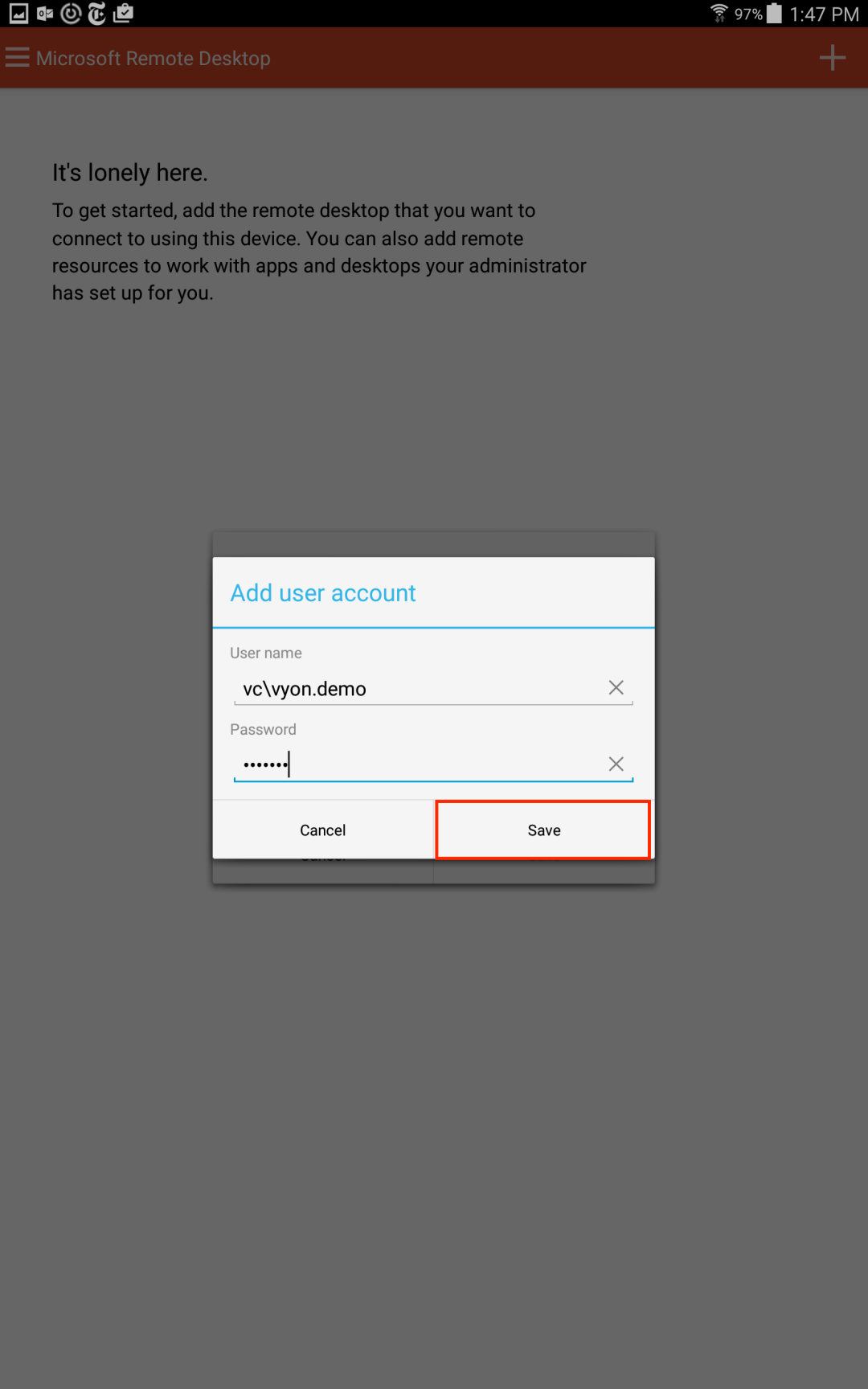 ---
9. Tap save.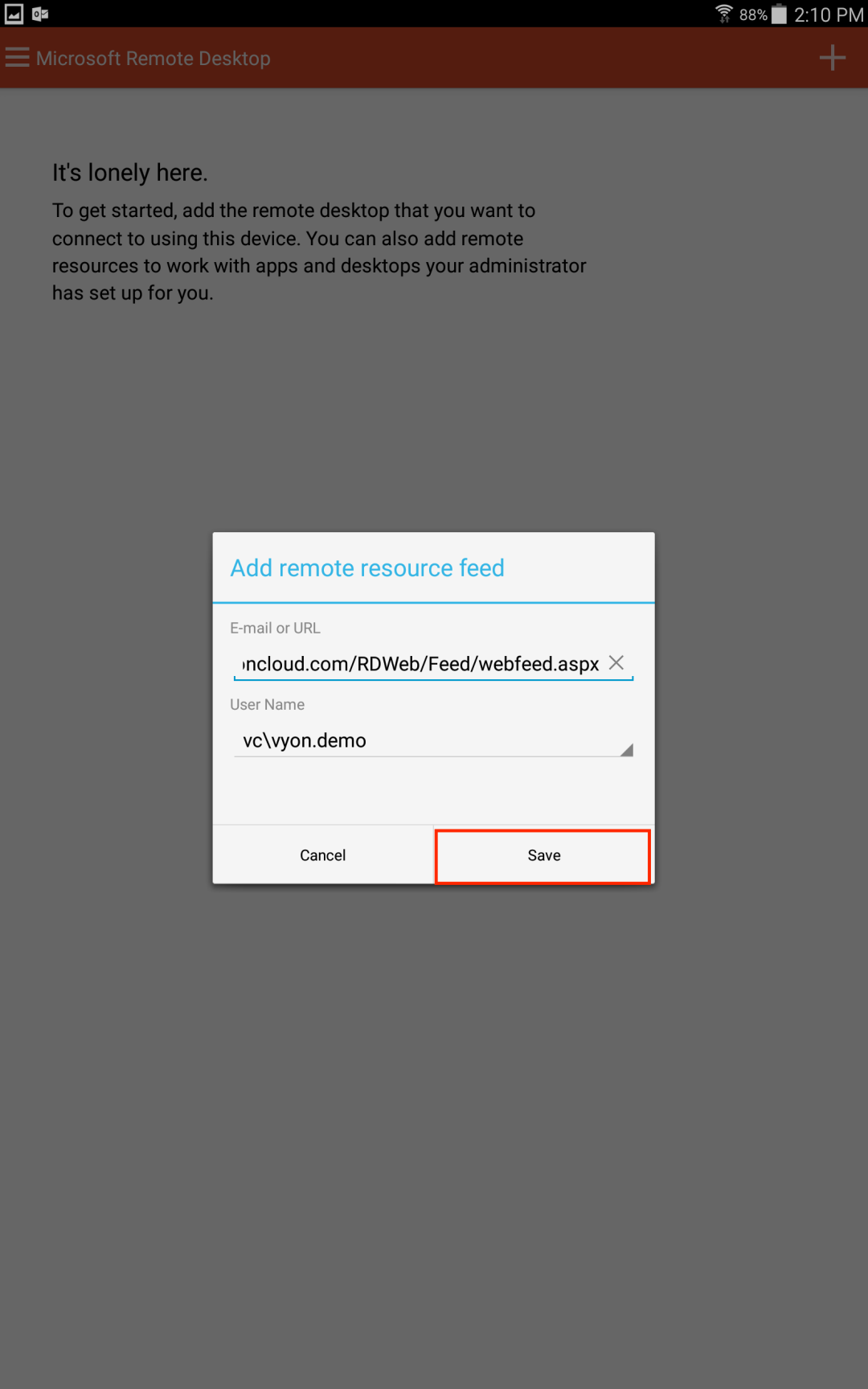 ---
10. Tap on the computer icon to connect to your cloud.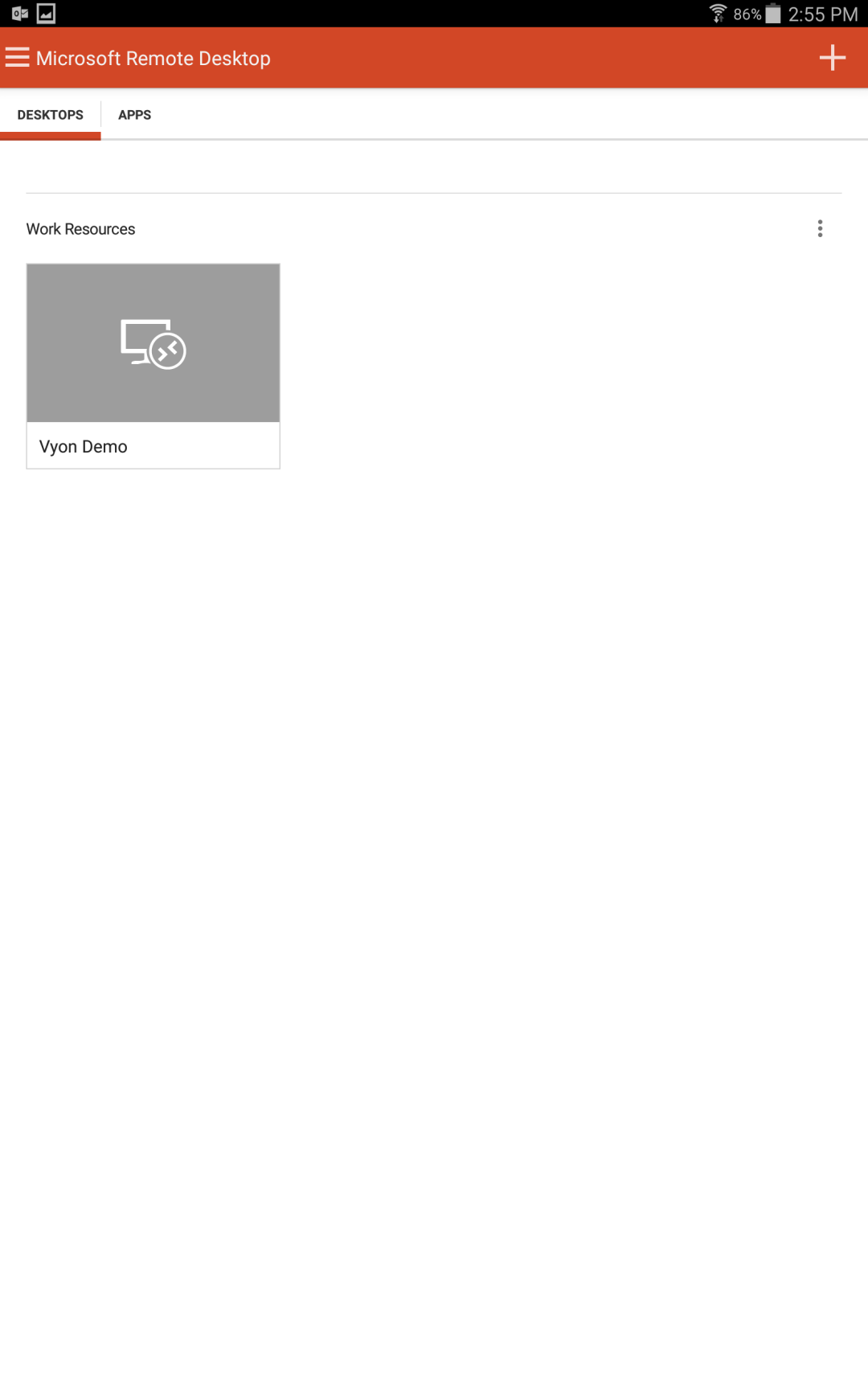 ---
11. You are now connected to your cloud resources.
---